Teambuilding Workshops Program
The best teams and the best leaders
embrace both results and relationships.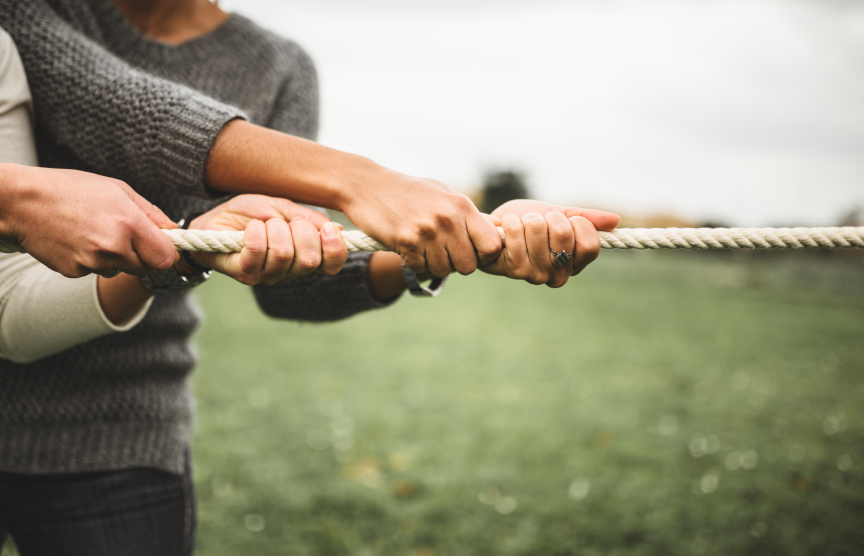 If you answer "yes" to any of these questions below, it may be time for an innovative program to help change course and improve results.
Do you need better results from your team?
Are there too many emotional reactions rather than thoughtful responses (lack of Emotional Intelligence)?
Are your people reluctant to ask for feedback from each other?
Do your people have difficulty in handling setbacks, breakdowns and problems well?
Are your people less than fully cooperative and engaged?
Is there an insufficient sense of urgency in your organization
Is there a lack of a shared vision or mission?
Are you missing a culture of active mutual support?
Is clear, coordinated action missing—people not keeping their word by not taking the action they agreed to take?
Since breakthrough results and relationships are intertwined, do you want your people to commit to both?
How the Program Works
The program is a comprehensive six-month program for 18 to 40 participants. It involves participant interviews so they can share their observations about the organization, three workshop days about one month apart, formulation and coaching of two to four important projects for the organization, and one-on-one coaching sessions. The formulation of high profile projects enables breakthrough organizational results to be delivered during the six months tenure of the program.
Learn more about the Teambuilding Workshops Program by calling Al Ritter at 630-673-4254 or emailing here. He'll schedule a one-hour, complimentary strategy session to review your challenges and desired results to determine if you're a good fit for the program.
Why the Teambuilding Workshops Program Works
Ritter Consulting Group has been conducting our Teambuilding Workshops for many Fortune 100/500 companies in the United States, Canada and Europe, resulting in substantial, sustainable, breakthrough results. The success comes as this program uniquely gives leaders and teams the ability, in any circumstance, to choose behaviors combining a drive for achievement while demonstrating emotional intelligence with everyone around them. That combination is the missing key to truly unprecedented, sustainable results.
Your Program Leader
Al Ritter, President of Ritter Consulting Group, designed and developed the Teambuilding Workshops Program. Al is an accomplished CEO, consultant, speaker, and best-selling author. He will personally be fully involved in the program.