About Al Ritter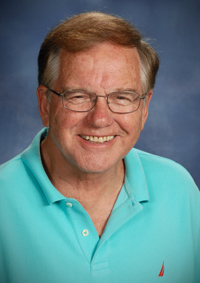 Al Ritter is a management consultant, professional speaker, and best-selling author. As founder and president of Ritter Consulting Group, Al has consulted for more than 20 years with thousands of leaders in a variety of industries, both in the U.S. and overseas. He personally works with CEOs, managers, and teams committed to achieving breakthrough results.
Al is a highly sought after speaker known for inspiring and motivating his audiences. Al's straight-from-the-heart style, coupled with his experience as a leadership, team development, culture and large-scale change consultant, result in the delivery of speeches that equip and motivate leaders to drive significant change in their organizations.
Before establishing Ritter Consulting Group, Al's noteworthy career included C- and senior-level positions at Accenture, Citigroup, and Swift & Company, as well as marketing and operations positions with PepsiCo.
Al earned his B.A. in Economics from the University of Connecticut, and an M.B.A. from the Amos Tuck School of Dartmouth College. He played basketball and baseball in college, and continues to stay in shape by training for and participating in two or three triathlons a year.
Al is also an avid reader, always interested in sharing books he's found valuable. (Current favorites include The Power of TED – The Empowerment Dynamic, by David Emerald; Shells, by Steve Heronemus; The Boys in the Boat, by Daniel James Brown; and Give and Take, by Adam Grant.)
Al lives in Geneva, Illinois, with his wife, Barbara. They have two grown daughters, Ashley and Andrea.
In his free time, Al is a board member for several organizations, and a fundraiser for Mount Saint Joseph, a Chicago area non-profit residential care facility for adult women with varying degrees of cognitive and physical disabilities.

Ashley's Influence
Al Ritter's daughter Ashley has Down Syndrome, and an IQ of 40. Life with Ashley began as a significant challenge but over the years, she has proven to be a true blessing for Al, his family, and many others. "She has taught me more than I've taught her," explains Al.
Not long ago during a conversation with a high-level business leader, Al mentioned one of the most valuable lessons he's learned from Ashley over the years. "She never lets her head get in the way of her heart."
Several weeks later, this business leader saw Al at a meeting and walked up to him, all smiles. "I thought about what you said about Ashley," the business leader told Al. "Since then I have been able to serve people better by operating out of love, care and concern for them, rather than treating them like one more item on my to-do list. Ashley has changed my life."