The Ritter Consulting Group is an executive coaching firm which helps business leaders and teams, in large and midsize companies, deliver unprecedented sales and earnings results.
Whatever business you're in, you're in the people business. Al Ritter and his team help already good leaders and teams become even more successful. It's about the leader and team members being emotionally intelligent—being aware of his/her automatic reactions to various circumstances, and instead choosing more appropriate relationship behaviors. And Al's popular "100/0" principle is the best way to create great relationships.
Learn how you can use The 100/0 Principle to reach your goals
---
About Al Ritter
Leadership Expert and Best-Selling Author
Al Ritter is a management consultant, professional speaker, and best-selling author. As founder and president of Ritter Consulting Group, Al has consulted for more than 20 years with thousands of leaders in a variety of industries, both in the U.S. and overseas. He personally works with CEOs, other leaders, and teams committed to achieving breakthrough results.
Before establishing Ritter Consulting Group, Al's noteworthy career included C- and senior-level positions at Accenture, Citigroup, and Swift & Company, as well as marketing and operations positions with PepsiCo.
See Full Bio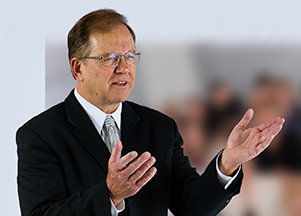 Al Ritter brings his popular principle to life inside businesses.
Find out what it is, and how it works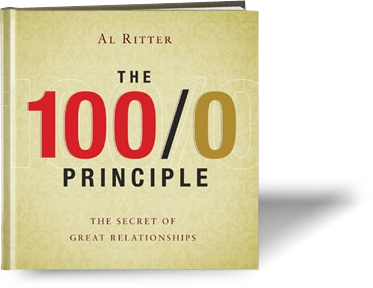 The key component: The 100/0 Principle
The 100/0 Principle is the quickest, most effective way to fulfill the commitment to powerful relationships.